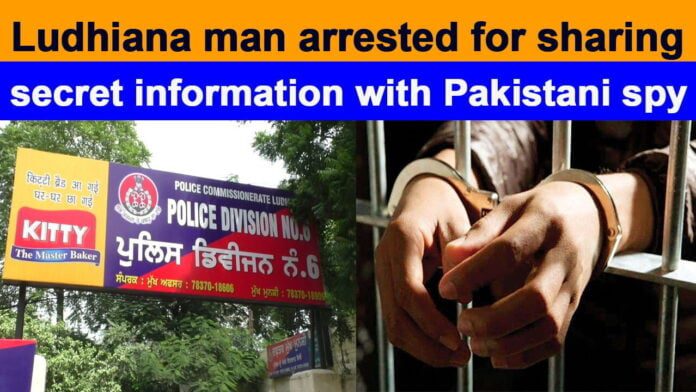 The City Headlines
Ludhiana, September 13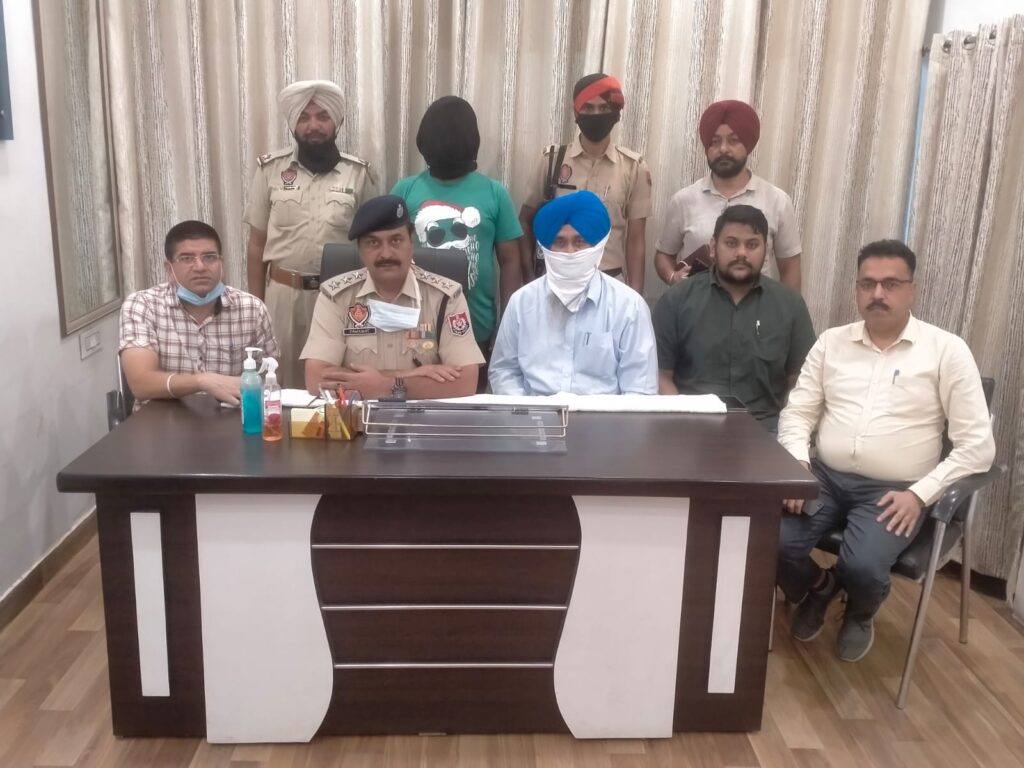 Ludhiana police today arrested a man for sharing secret information with a Pakistani spy. An FIR was filed against Jaswinder Singh, a resident of Uchhi Dodh village, in division no. 6 police station in Ludhiana.
The sources have said that the accused used to send some sensitive information about the country to a female Pakistani Intelligence Operative.
On the complaint of Wing Commander BK Bishnoi, the police registered a case against Jaswinder Singh and arrested him. He works in a factory in Malerkotla and his financial condition is weak. During the interrogation, it has come to light that he is in touch with a PIO (Pakistan Intelligence Operative) who has introduced herself as Jasleen Brar from Bathinda.
This operative has been using Whatsapp number activated through OTP provided by Jaswinder Singh to honey trap other army personnel. The Whatsapp chats have confirmed contact between 7 Defence personnel and the Pakistani Operative. Further analysis of Whatsapp chats is being done.
PIO also managed to become a member of two WhatsApp groups of two defence personnel, namely 'Western cmd mutual posting' and 'MES information update'. Monitoring these chats, the PIO can honey trap new personnel, which can be a serious threat to national security.
The police reports have stated that Jaswinder Singh also received Rs. 10,000 from PIO in his ICICI bank via 'Phone Pe'. As directed by the Pakistani Operative, he further transferred the money to an SBI account that belongs to Pune.
Moreover, the audio messages have revealed that the operative had directed Jaswinder to go to Jaipur and receive a CD, which is being verified. The police further reported that the accused had provided PIO with four WhatsApp numbers. He has been arrested under sections 124-A, 153-A, 120-B of the Indian Penal Code and sections 3,4,5 and 9 of the Official Secret Act.