The City Headlines
Ludhiana, September 13
A YouTube channel named "Virdi Vlogs" has been leaking the question papers of the Punjab School Education Board exams. Just a day before the mid-term exams of September 2021, solved question papers were leaked. As the exams were scheduled to start on Monday, videos were uploaded on the channel on Sunday, September 12.
The YouTube channel has uploaded 640 videos related to different subjects of classes 6 to 12. As per the reports, on behalf of Sukhdarshan Singh, the head of the anti-copying teachers' front, the matter has been brought to the notice of Punjab Chief Secretary Vini Mahajan.
The comments sections of the videos are filled with demands from different students. They have asked for several question papers. Some even thanked the channel for sharing the videos.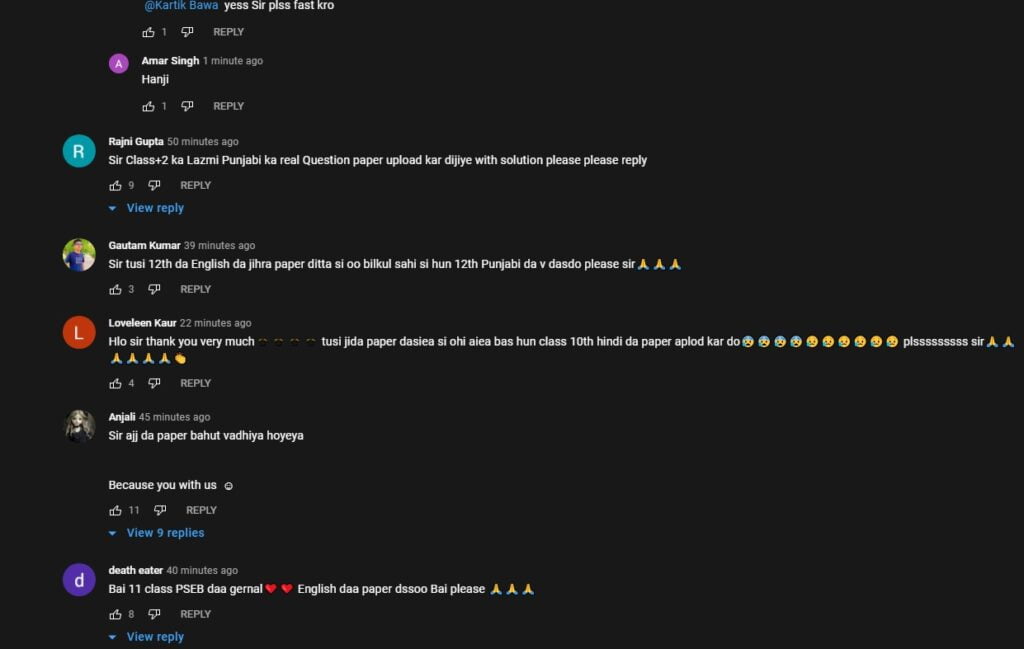 Sukhdarshan Singh reportedly said that the Science exam of class 8 and Maths exam of class 10 was scheduled today. The students were surprised when they received the question papers as the questions were the same as those in the video.
Sub-Inspector Jatinder Singh, in-charge of criminal cyber cell 2, said that if the question papers have been uploaded on YouTube, the criminal will be easily traced through the IP address and the e-mail used to make the account.
It is to be noted that the Punjab School Education Board provides question papers to the schools from Chandigarh. The school principals or the heads receive question papers through e-mail and then get the photocopies for students.