CM assures timely resolution of all the demands
The City Headlines
Ludhiana, November 25
A 25-member delegation of Punjab and Chandigarh Journalist Union led by state president Balwinder Jammu and Jai Singh Chibber had a meeting with Punjab Chief Minister Charanjit Singh Channi.
The members of the union conveyed all the demands to CM Channi and he assured to resolve all the demands expeditiously.
During the meeting, Union State President Balwinder Singh Jammu, Chandigarh Unit President Jai Singh Chibber, Bindu Singh, Santokh Gupta, Tirlochan Singh, Charanjit Singh Bhullar and Ludhiana Unit President Gagandeep Arora were present. They demanded an increase in the pension for the journalists in Punjab from Rs.12,000 to Rs.15,000.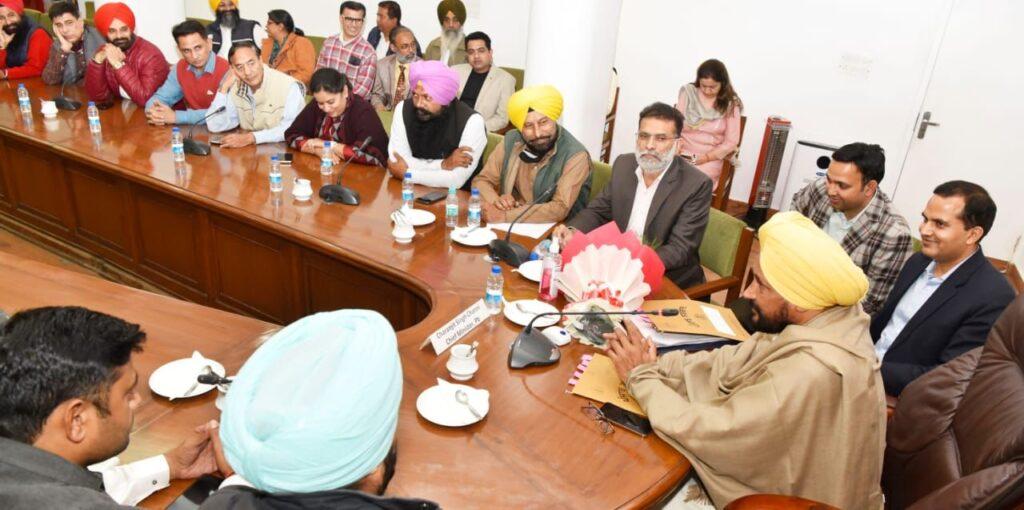 Also, they have demanded that the yellow card-holder journalists should be added to the pension scheme.
The union also demanded that all the field reporters, people working in the news desks should also be added to the Sarbat Bima Yojana.
Other than that, the union has put a demand to the Chief Minister that a Welfare Fund should be set up to help the journalists in difficult times.
The journalists have also said that they should be provided with bus passes for 4000 kilometres, just like Haryana, including the journey of AC buses.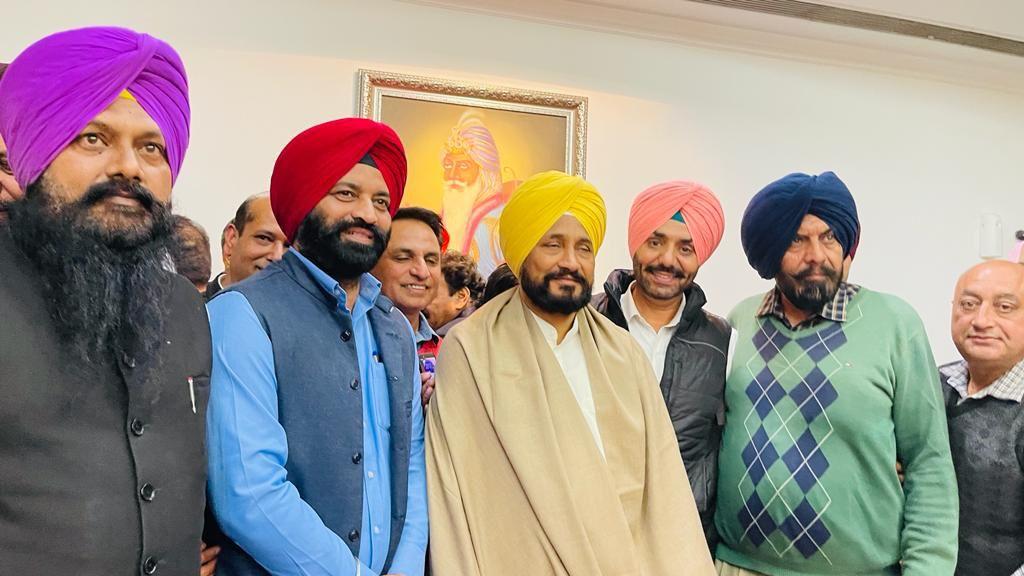 The union has also asked the CM to increase the number of government houses for journalists in Chandigarh. Three rooms are reserved for journalists in Punjab Bhawan in Delhi, the number should be increased to 10, the union demanded.
Chief Minister Channi assured the journalist union that he would resolve all the demands as soon as possible. Other journalists present on the occasion included Pal Singh Nauli, Rajan Mann, Balwinder Singh Sipray, Bhushan Sood, NP Dhawan.
Also read: Another Aam Aadmi Party MLA joins Congress