The City Headlines
Ludhiana, September 30
District Election Officer-cum-Deputy Commissioner Varinder Kumar Sharma on Thursday conducted the First Level Checking (FLC) of Electronic Voting Machines (EVMs) and the Voter Verifiable Paper Audit Trail (VVPAT) at Punjab Agriculture University (PAU) on September 30.
He was accompanied by the Additional Deputy Commissioner (G) Rahul Chaba, Additional Deputy Commissioner (Khanna) Sakatar Singh Bal.
Discussions were made with the Engineers of Bharat Electric Limited (BEL), who have been assigned the duty of preparing these machines. Sharma said that the primary motive of this inspection is to ensure that polling is conducted in a free, fair, and transparent manner.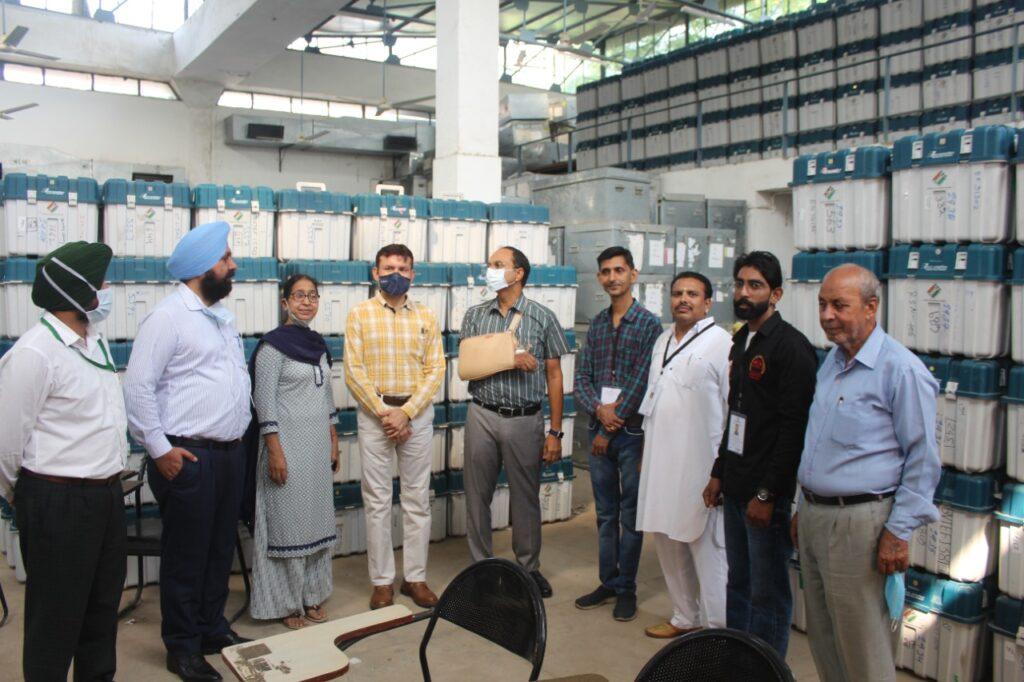 The Deputy Commissioner said that all these machines would be used by the administration during the 2022 Assembly Elections. Further, he added that the process of checking 6,485 Ballot Units, 4,339 Control Units and 4,664 VVPATs to be used during the elections would be completed within a month.
The Deputy Commissioner said that ECI has decided to hold this exercise much in advance. He informed that proper security arrangements along with CCTV have been ensured during the completion of FLC.
He said that the district administration has already requested the political parties to send their representatives during these checkings to ensure full transparency in the entire work.
Sharma further said that the political parties must take part in this activity because it is very essential for strengthening the ethos of democracy at the grass-root level. Election Tehsildar Anju Bala, political representatives Kamal from Indian National Congress, Dev Raj from CPI (M), Arun Kumar Sidhu and Sarbjeet Singh from NCP were present.